SHIELDING OUR PEOPLE AND COMMUNITY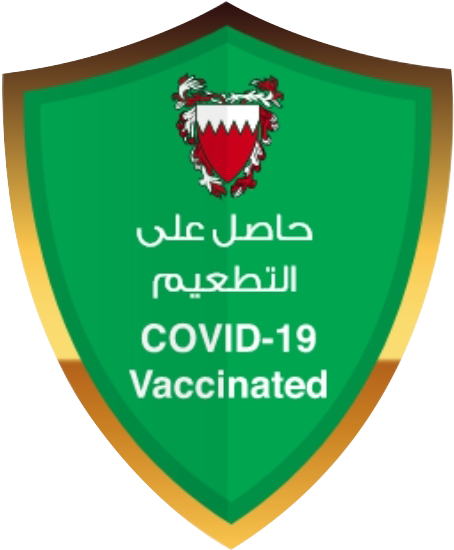 The world has been disrupted by COVID-19 pandemic since the start of 2020, bringing unprecedented challenges to our livelihood. For us, at Alba, the Safety of our people – employees and contractors – always comes First. We launched our response strategy to COVID-19 as early as January 2020 and implemented numerous measures to educate and protect our people from its negative impact.
In this black swan situation, our Executive team has adapted an interactive approach with immediate actions to include creating personal video awareness messages, visiting shop-floor employees to educate them on preventive measures, while engaging in virtual daily briefings with our Healthcare team on any current/potential COVID-19 cases.
Additional preventive steps also included work-from-home and reduced working-hours where applicable especially for the female staff; plant-wide temperature checks at the entrance gates for all working shifts; social distancing protocols in office, shop-floor areas and transport vehicles; frequent sanitization of all operational and non-operational areas; distribution of protective kits; installation of hand sanitizer dispenser units across the Company and multilingual posters across our facilities.
At the heart of these efforts come our Healthcare team, who have been working round-the-clock to respond to any queries and/or facilitate employees' and contractors' PCR tests in collaboration with the National Taskforce for Combating the Coronavirus (COVID-19) as well as regularly conduct virtual awareness sessions including many in collaboration with medical professionals in Bahrain.
As for dealing with the "new normal" and finding the balance in our daily routines, we switched to online/virtual meetings with our clients, vendors, etc. and invested heavily in transforming many of our training courses to online platforms. Whilst we relied on our Business Continuity Plan and Alba's Emergency Preparedness Plan during this stressful time, our stakeholders (customers, suppliers, investors and regulators) were the first to receive a Letter of Comfort on the safe operations at Alba.
Moreover, a team of Alba volunteers was formed to support TEAM Bahrain's efforts to control the spread of COVID-19 and many of our employees and contractors were encouraged to volunteer for the third phase of the Vaccine Clinical Trials, and later to get vaccinated.
Taking our COVID-19 initiatives beyond Alba, we conducted extensive sanitisation drives at the local community centres and bodies such as Bahrain Mobility International Centre, True Friendship Association of the Blind and the Yuko Parent Care, and many more.
COVID-19 has taught us that we are all in this together and changes can be drastic and sudden. We, however, will remain focused on Safety, Efficient Operations and Lean Cost Structure Cost-cutting. We are also certain that together we will get through this pandemic by remaining committed to 'Safety First & Always'.