Shaikh Daij Bin Salman Bin Daij Al Khalifa
Chairman
Shaikh Daij was appointed as the Chairman of the Board of Directors of Alba in February 2014 then reappointed in March 2017 and March 2020. He is also the Chairman of the Executive Committee and the Nomination, Remuneration and Corporate Governance Committee at Alba.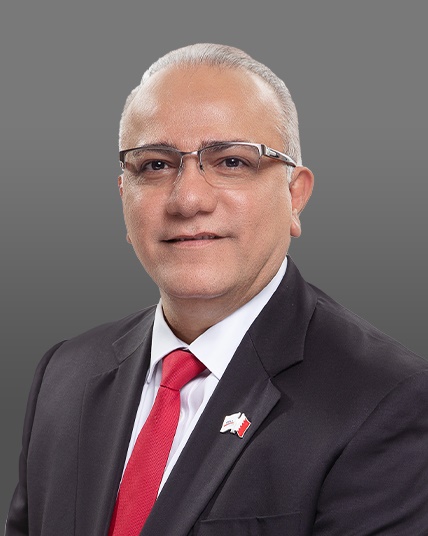 Ali Al Baqali
Chief Executive Officer
Appointed as the CEO on 13 February 2020, Al Baqali has been part of the Alba family for more than 2-decades and brings years of thought leadership and honed experience from within the Company. Al Baqali joined Alba as a Purchasing Officer in 1998 then moved further up the ranks to become Manager for Procurement (2010), Chief Financial Officer (2013), Deputy CEO and Chief Supply Chain Officer (2017) and Acting CEO (2019). In his Executive Management roles, Al Baqali has been instrumental in Alba's landmark Line 6 Expansion Project, especially in securing the US$3 billion financing for the Project and formulating the sourcing strategies for key raw materials.